Some super cool gadgets out there at the moment. Check them out..
1.

Senstroke virtual drum kit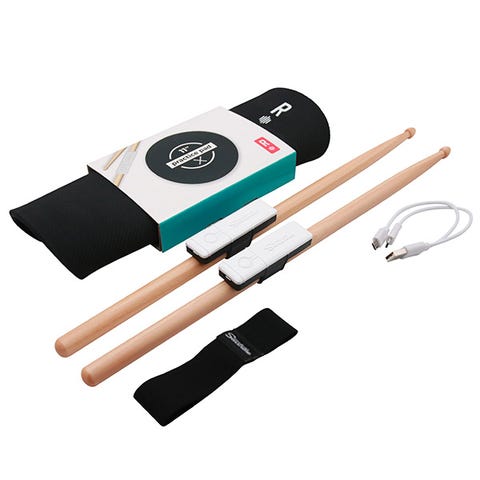 In the grand ranking of the least neighbourly pastimes you could take up during lockdown, learning to play the drums is right up there with indoor trampolining and smelting. Senstroke, though, uses sensors hooked up to its app to give you a near-silent way to clonk through 'Use Somebody' repeatedly for four hours. The app comes with lessons for absolute beginners upward.
Senstroke.com, $250.00
2.

Pegasi Smart Sleep glasses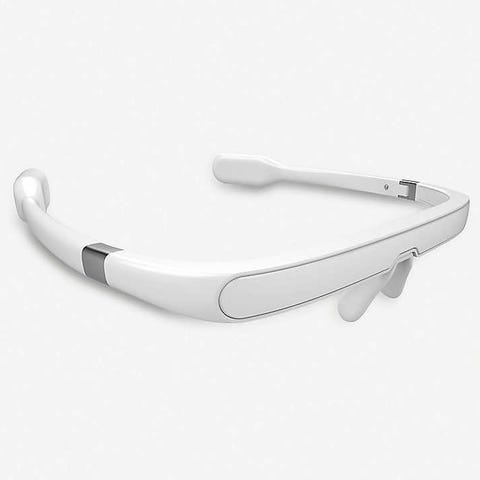 SHOP
No, you don't have to wear the glasses when you're trying to drift off. The idea is that these glasses use light therapy to regulate your body's levels of melatonin, the hormone that makes you feel sleepy. You wear them for 30 minutes a day, and in turn, they promise to give you better sleep and more energy, as well as sorting out jet-lag faster.
Selfridges, $560.00
3.
Bosch IXO cordless drill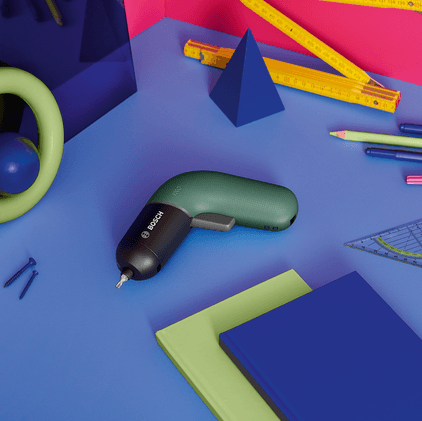 Presumably, you have a drill. You look at it sometimes, wondering when it will next taste sweet wood dust in its teeth again. But nothing needs drilling, not right now. You put it away again. Bosch's IXO has been around a while, but its newest iteration can be put to work as a corkscrew, a barbecue lighter, or a salt and pepper mill.
Amazon.co.uk, $85.00
4.
Momax smart desk lamp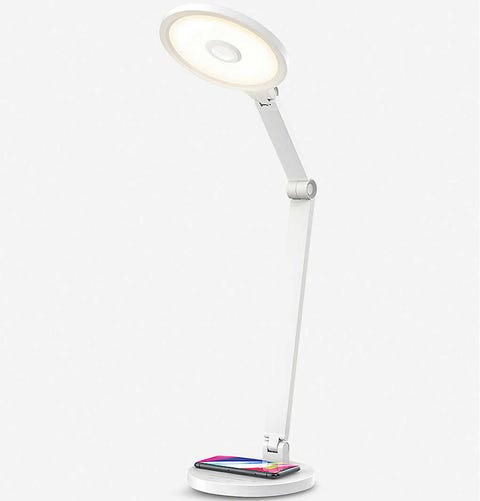 SHOP
Investing in upgrading your WFH experience is a pretty sensible way to spend your money at the moment. Not only does this lamp come with a wireless charging platform in its base, but you can vary how bright it is using the mobile app or your voice. It'll add a bit more drama to your Zoom catch-ups, at any rate.
Selfridges, $278.00
5.
Evolve Stoke Electric Skateboard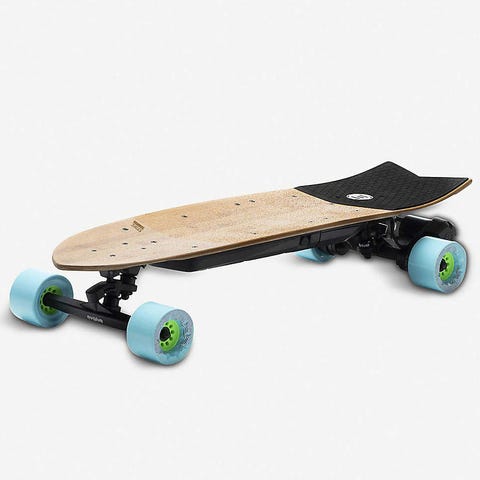 SHOP
The name 'Evolve Stoke' sounds like a drum and bass night in the Potteries, and the skateboard's just as terrifying as that sounds. Powered by a 3000-watt dual motor, it's responsive and nimble to ride, and it's made of eco-friendly bamboo and fibreglass too.
Selfridges, $2050.00
6.
Master Lock Biometric Padlock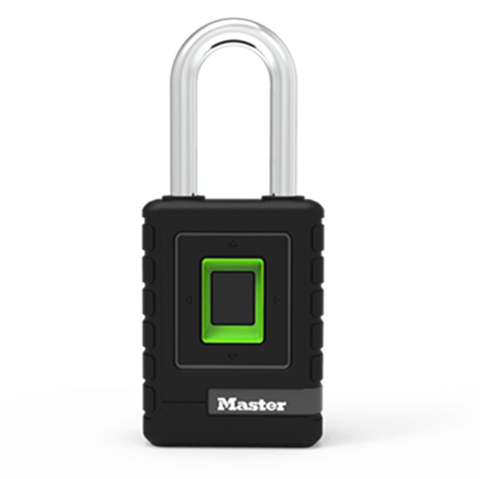 A normal padlock is boring. Practical? Sure. Essential for securing your bits and pieces? Undoubtedly. But a biometric padlock which opens with your thumbprint – buddy, you're basically turning your shed/bike chain/secret stash of Wispas into a secure facility. You're not just locking up your lawnmower/bike/choc. You're a master spy.
Masterlock.eu, $165.00
7.
Polaroid OneStep 2 i-type camera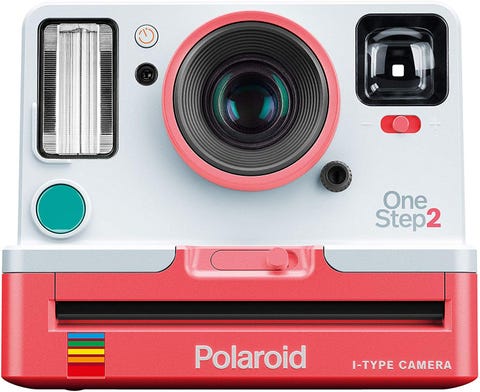 This rejig of the original OneStep simplifies things and adds a few tweaks – the viewfinder's easier to use, the flash is more powerful, it's got a self-timer and there's a fresh two-tone paint job – so you're pretty much ready to go straight out of the box. Just add some film and you're away.
Amazon, $170.00
8.
Leica Trinovid HD binoculars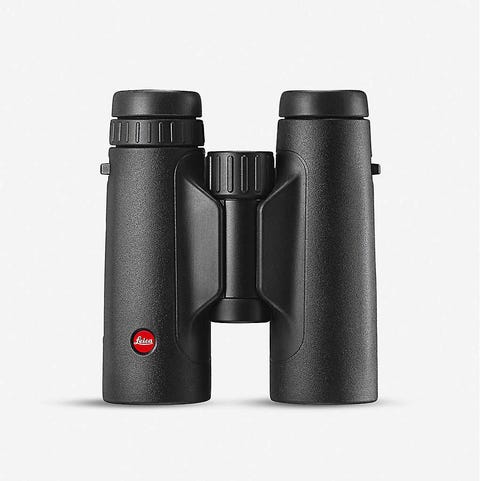 SHOP
Look, we've no idea how the 2020s are likely to go at this point – could be great, could be a bit spicy. Just in case you need something to spot marauding hordes heading toward your bunker from the horizon, get some extremely lightweight, extremely durable, high definition binoculars.
Selfridges, $1470.00
9.
Conrad Studio LifeCard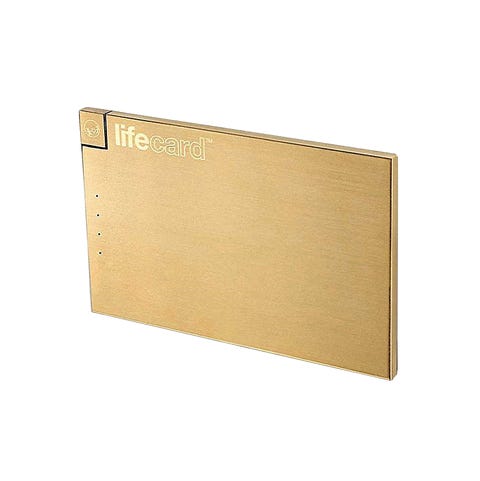 SHOP
A big city guy like you is obviously inured to the wonders of powerbanks now. Sure, sure. But what about one which fits in your wallet with your other cards and is covered in 20-carat gold? Yeah. Big time.
Selfridges, $185.00
10.
Owlet Smart Sock and camera set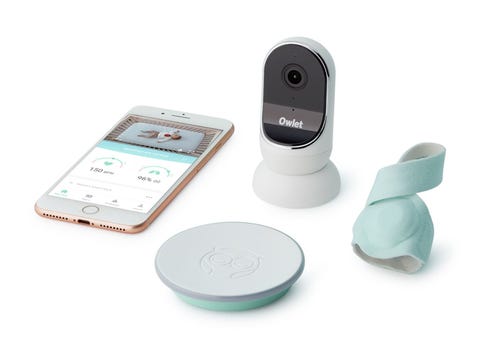 Having a baby for the first time is a terrifying experience. One day you don't have a baby, and then: BABY. A tiny little human being, rolling around in your house. And if anything goes wrong, it's just automatically your fault. Get some peace of mind with a camera and a sock which sends data about your wean's heart rate and oxygen levels to an app.
Harrods, $706.00
11.
Sage Fast Slow Multi-cooker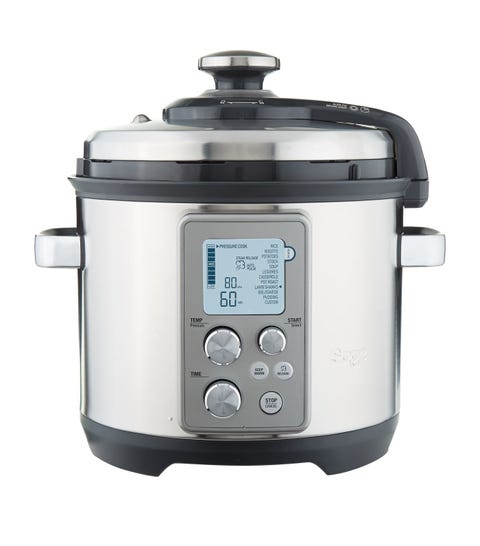 One from the bulging bald brain of Heston Blumenthal, this is part pressure cooker, part slow cooker, part robo-chef. Its sensors at both the top and bottom of the cooking chamber adjust the pressure, steam levels and heat to get the most out of all the individual ingredients you're cooking in there.
Harrods, $370.00
12.
Snooor anti-snoring device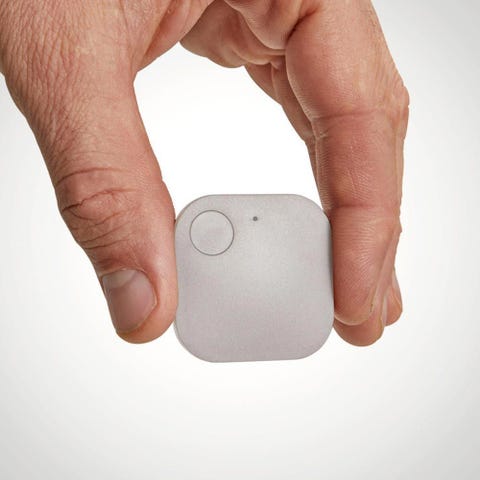 Being the partner of a snorer is hard. You love them, sure. You also spend three or four hours a night mentally smothering them to death. You could take the prison time as long as you got some rest. If that's you, this gadget could be a literal life-saver. Slap it on your partner's forehead, and it'll detect when they change sleeping position at night to make sure their new one isn't one in which they'll start rattling the windows again. Not dignified, but necessary.
Menkind.co.uk- $92.00
13.
Pure DiscovR speaker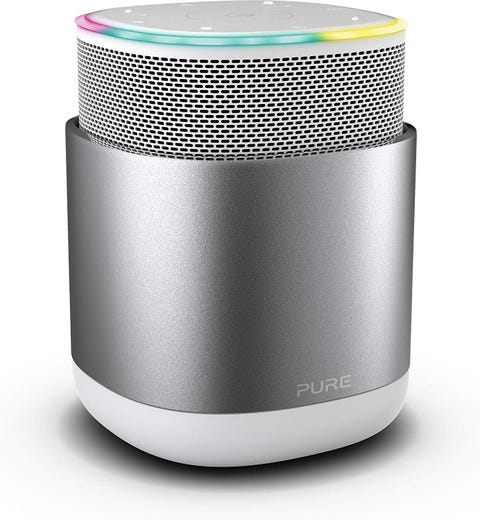 There are absolutely loads of Bluetooth speakers out there, and most of them are hooked up to Alexa, Siri or Google Assistant. This one's concerned with your privacy though – when you turn it off, by pressing the central speaker bit down into the body of the speaker, it physically disconnects the microphone so Jeff Bezos definitely can't hear you. Plus, it's small but mighty, and its kicky 45-watt speaker really fills a room.
Amazon, $426.00
14.
LARQ purifying water bottle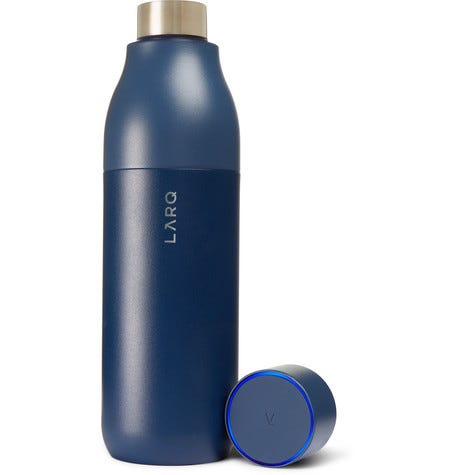 You're an environmentally conscious guy. You hate climate change – bloody hate it. It. Is. Rubbish. And being the great guy you are, you put up with the fact that your reusable water bottle smells a bit weird some of the time. That's the price you pay for singlehandedly saving Earth. Guys! There's no planet B!
But there is now a plan B for your bottle – this one, which self-cleans and uses UV-C light to purify water of 99.99 per cent of its bacteria and viruses. Just charge it up once a month and you're sorted.
Mr Porter, $220.00
15.
Bose Alto audio sunglasses

SHOP
These Wayfarer-like frames aren't just for preventing your corneas melting when you stare straight into the Sun, oh no. Miniaturised Bose speakers in the arms direct music, podcasts, calls and whatever other noises your phone makes into your ears, while also allowing you to bounce around hearing The Real World.
Selfridges, $370.00
16.
Steamery Pilo fabric shaver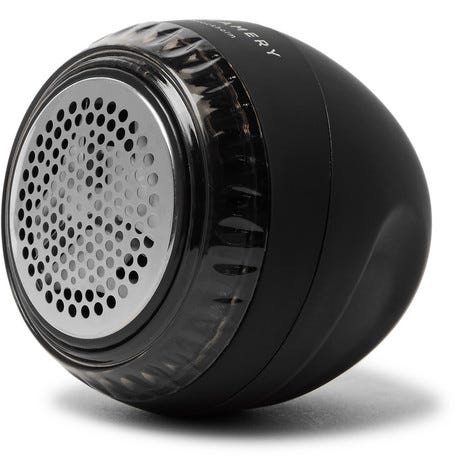 Get rid of unsightly nobbles and bobbles on your knitwear with this high-grade de-nobbler and de-bobbler, which uses aluminium razor blades to efficiently and safely nip off the offending pulls. Portable, effective, and it'll make your jumpers last twice as long.
Mr Porter, $75.00
17.

Wacaco Nanopresso instant coffee brewer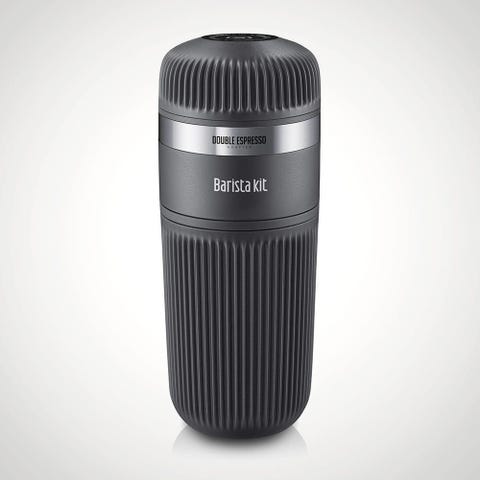 No matter where you are you'll never, ever, ever have to sup at tepid, substandard coffee ever again with this, which uses either coffee grounds or those little pods to spurt out a top class brew.
Menkind, $140.00
18.
DJI Robomaster S1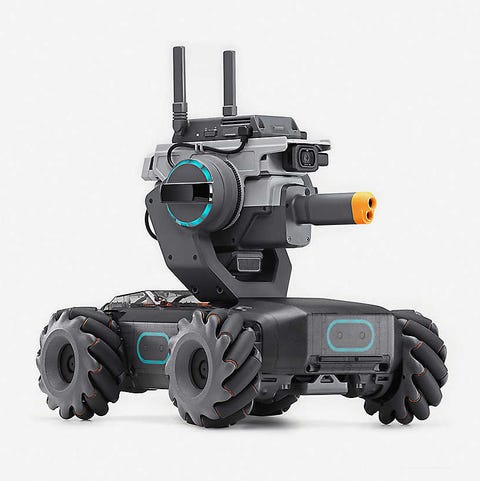 SHOP
Program this robot using Scratch 3.0 or Python, and watch as it recognises different objects and responds to sounds. It's a terrifyingly sophisticated bit of kit, with quality AI. Could it conceivably lead its fellow robots in a mechanised coup against its humanoid oppressors? You'll find out on Boxing Day.
Selfridges, $930.00
19.
Anova Nano precision cooker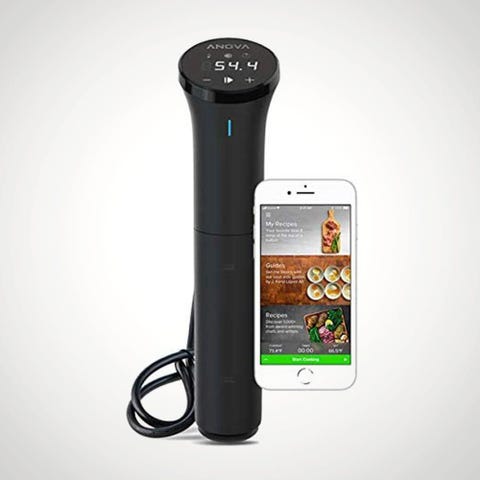 Your hob, with that great whacking blue flame, isn't the best for recipes that require a more sensitive touch. Entire the Anova Nano. Stick it in a pot and it heats the contents in gradations of a 10th of a degree, but up 92C. So now you can sous-vide stuff without having to make space on your counter for a massive water bath.
Menkind, $190.00
20.
The Conran Shop Chipolo Bluetooth tracker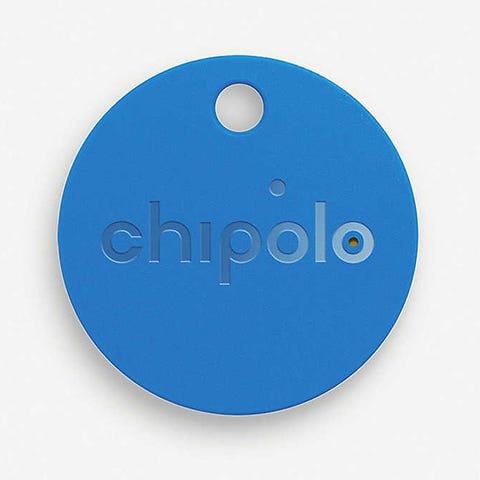 SHOP
A little over an inch across, this little fella can be attached to pretty much anything you're likely to leave behind somewhere, then when you inevitably do, will let you track it down again using an app.
Selfridges, $45.00
*Please note that all prices have been converted from UK pound to Australian dollar for your convenience*
Wolfe Systems is a Business Technology Solution provider. Our offerings are tailored to our clients requirements, as we believe Technology is a tool that should be harnessed to assist businesses to achieve their goals. Find out how we can help you today. Contact us now!